Officially known as Galleria dell'Accademia di Firenze, the Accademia Gallery houses some of the most important artefacts of Italian and world art and history. Accademia Gallery takes the second spot in terms of popularity in all of Italy, behind the Uffizi. The reason for the popularity of the museum are the innumerable unique and exclusive artifacts held in the museum. Read on to find out more about Accademia Gallery.
History of the Accademia Gallery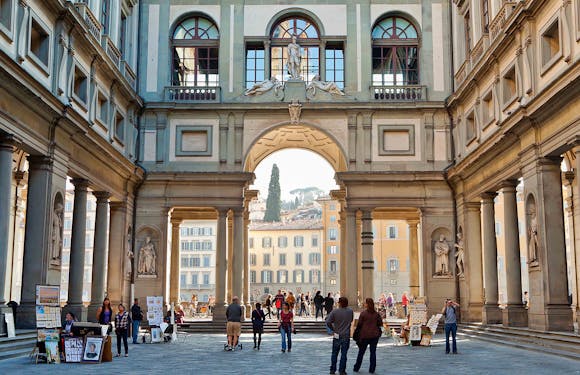 Knowledge Graph
Address: 60, Via Ricasoli, 58, 50122 Firenze FI, Italy
Founded: 1784
Did you know: The most famous work of art in Accademia Gallery is Michelangelo's David.
Accademia Gallery holds a number of historically significant artifacts, but it is in itself a big part of Italian history. It was Grand Duke Peter Leopold of Lorraine who was responsible for the inception of Accademia Gallery. While building the Academy of Fine Arts in 1784, he added an extension to it. This extension is currently the site of the Accademia Gallery. 
The space occupied by Accademia Gallery was once a part of the Hospital of Saint Matthew and the Convent of Saint Niccolo' of Cafaggio. Later on, the museum space was also used to house artworks that were intended for study by the Academy of Fine Arts students. The present envious collection of the Accademia Gallery was painstakingly assembled over many decades with significant help from some convents and monasteries. Accademia Gallery was open for the public in 1892. Since then, the catalog and roster at the museum have been under a constant state of renewal and evolution, much like the day and age.
Select Your Tickets